We will be closed Monday January 20, 2020 in honor of Martin Luther King, Jr.

We will reopen Tuesday January 21st!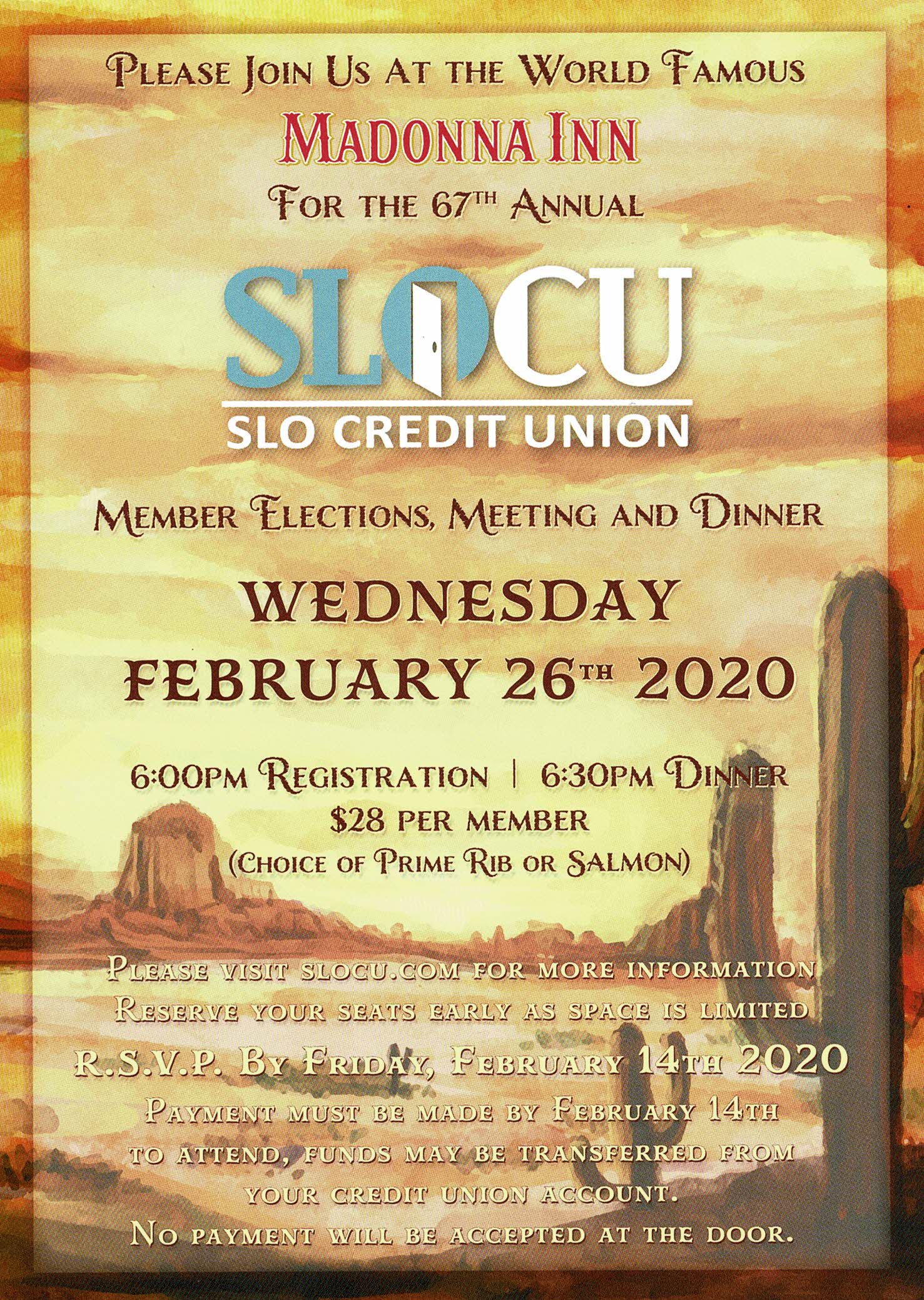 Join us for our 67th Annual Meeting
at Madonna Inn on
Wednesday February 26th
at 6:00 pm registration
6:30 pm dinner!
This is your opportunity to hear about
all the exciting things that is happening
at your credit union and enjoy a wonderful
dinner! Reserve your space early!
When re-enrolling in Home Banking for the first time!
Go to www.slocu.com
Click on: Online Banking
User Name: Full Member Number
Password: Last 4 digits of your SS#
Then the system will prompt you to change your
user name & password & set up 3 Multi-Factor
Authentication questions & answers!
That's It!
Happy Home Banking!
Our New System Is Here!
Thank you for your patience as we've
upgraded our core system!
All data converted over correctly and now you may enroll in our new home banking platform It's me 247! The link on our home page will direct you to the appropriate site to register, build your payees, sign up for e-statements and lots more!
Our mobile application will be available very soon! Check back for updates!
Thank you for your cooperation and your patience!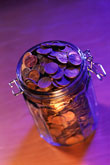 Effective Immediately we will only accept two rolled coin wrappers of each denomination each month. We do not charge a fee but need to limit the amount we accept due to space limitations.
Thank you for your understanding!
SLOCU & A Place to Grow
have partnered to offer financing for
your new She Shed!
Don't know what a She Shed is?
Click on the link below to find out!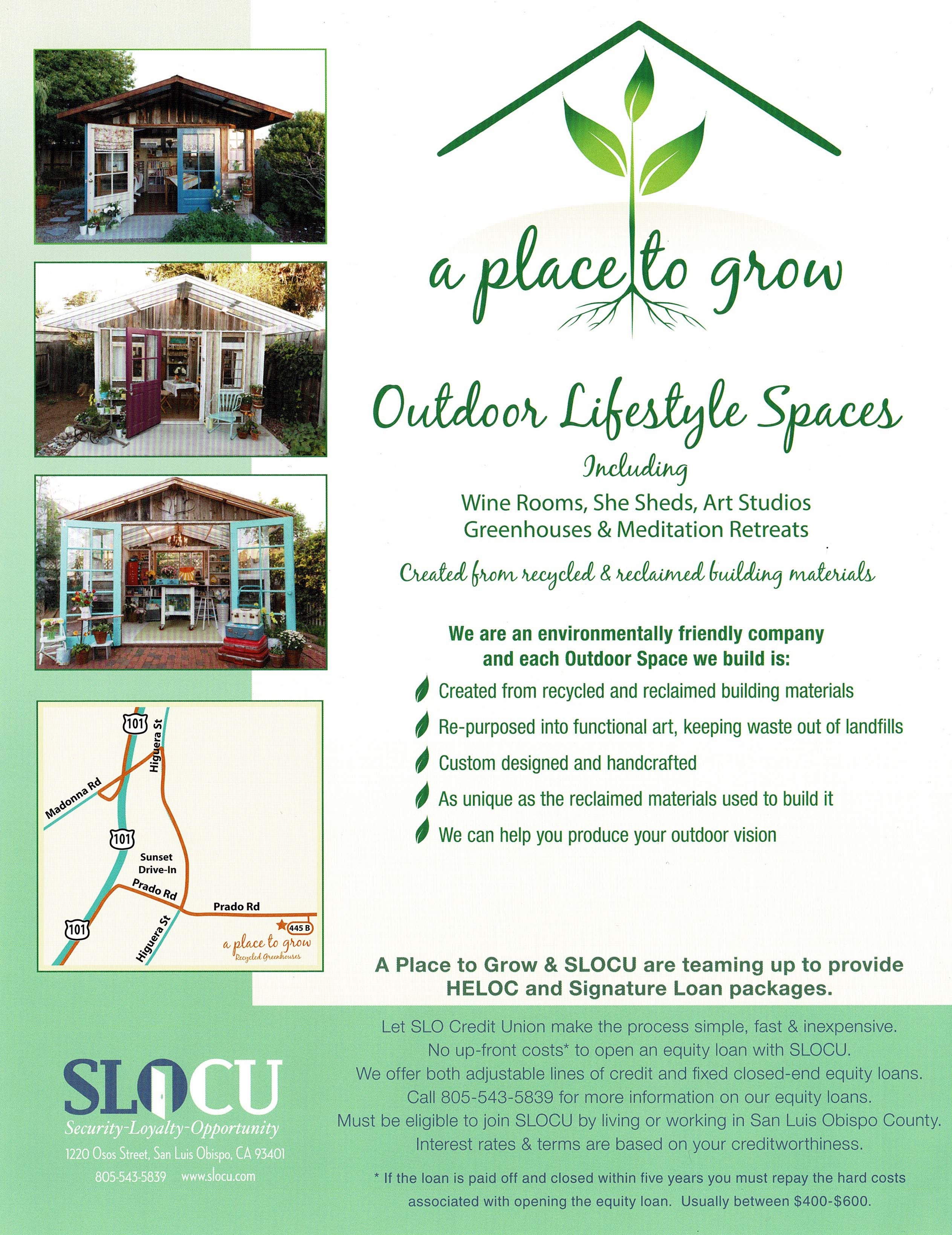 Notaries are available by appointment only during the hours of
9:00 am to 4:00 pm and are for members only.
Appointments are required to ensure staff is available.
Notary staff reserve the right to refuse to notarize a document that is incomplete.
$10.00 per signature for any document
notarized that is not a SLO Credit Union document.
Is SLOCU your credit union?

We can go where you go, when you go, when you use
Sprig Mobile Banking.

Click to find out more or to get started using it today!

It's very user friendly!
Is SLOCU your credit union?

SLO Credit Union is now part of the CU Service Centers. You can access your account, anywhere you see the CU Service Center swirl. You can also download the app to your phone to find the closest shared branch wherever you are.

Click or call 888.CU.SWIRL to find the location nearest you!